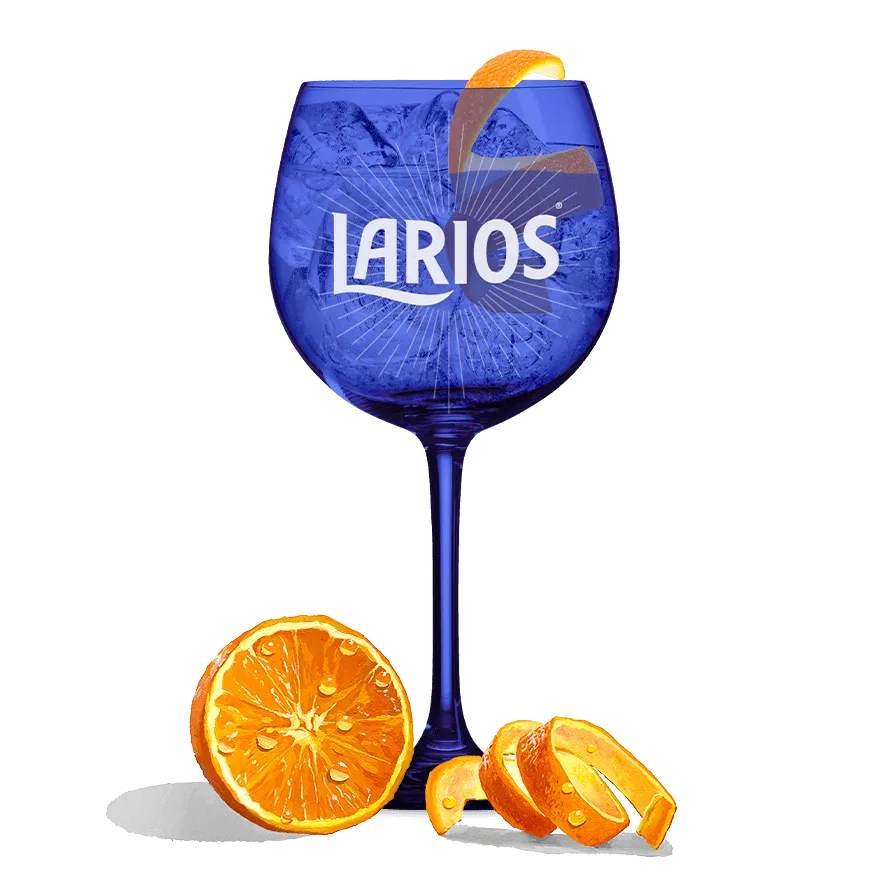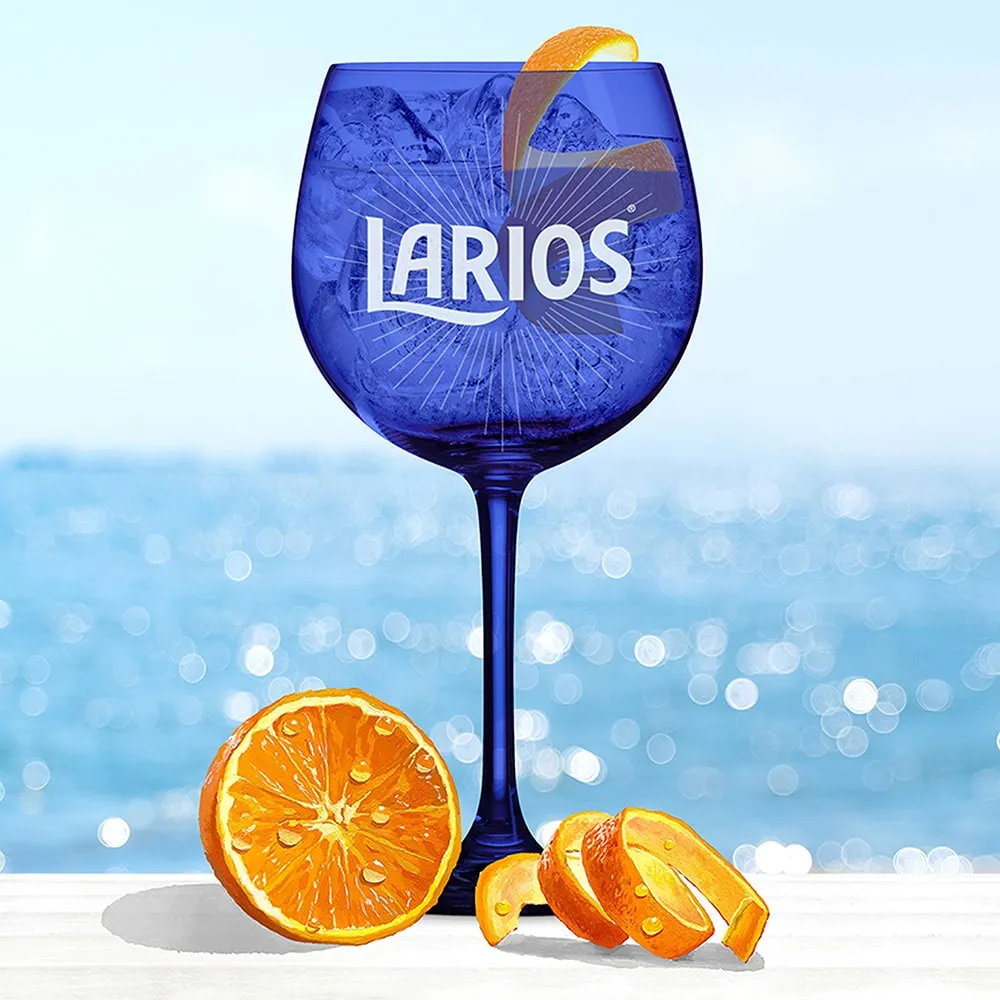 Larios Raspberry Bliss
A colorful and sublime creation that invites you to stare out over the sea. With the refreshing and fruity flavor of raspberry and grapefruit and a touch of white chocolate syrup.
difficulty-easy Easy info-icon
clock

5-7 minutes

flavour-fruity

Fruity
ingredients and how to craft chevron-down
fresh raspberries
white chocolate syrup
lemon juice
grapefruit soda
crushed ice
DECORATION
- 1 fresh raspberry
- 1 sprig of rosemary
- 7 pitimini petals
- colored straw
STEP 1
Shake the Larios Gin and the other ingredients in a cocktail shaker and serve over an extra-large ice cube.
STEP 2
Serve in a glass coated in blue sugar and add pink grapefruit soda.
STEP 3
Finish with a fresh raspberry and place a rosemary sprig next to the straw.
Larios Mediterranean Garden
This cocktail pays tribute to the orange and its iconic orange blossom flowers, ingredients and fragrances that surround the design in its birthplace. A subtle creation of exquisite quality that stands out for the lavender essence, which evokes the gardens of the Mediterranean coast.
difficulty-easy Easy info-icon
clock

3-5 minutes

flavour-citrus

Citrus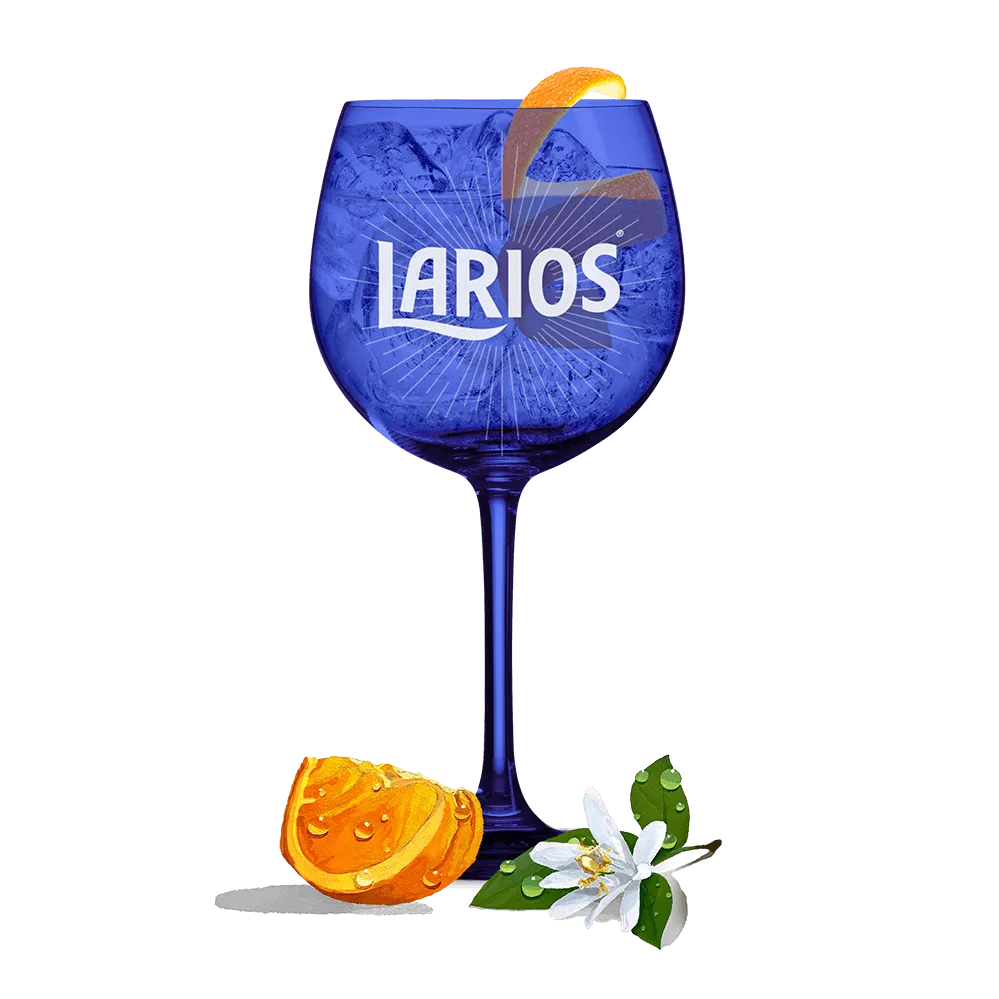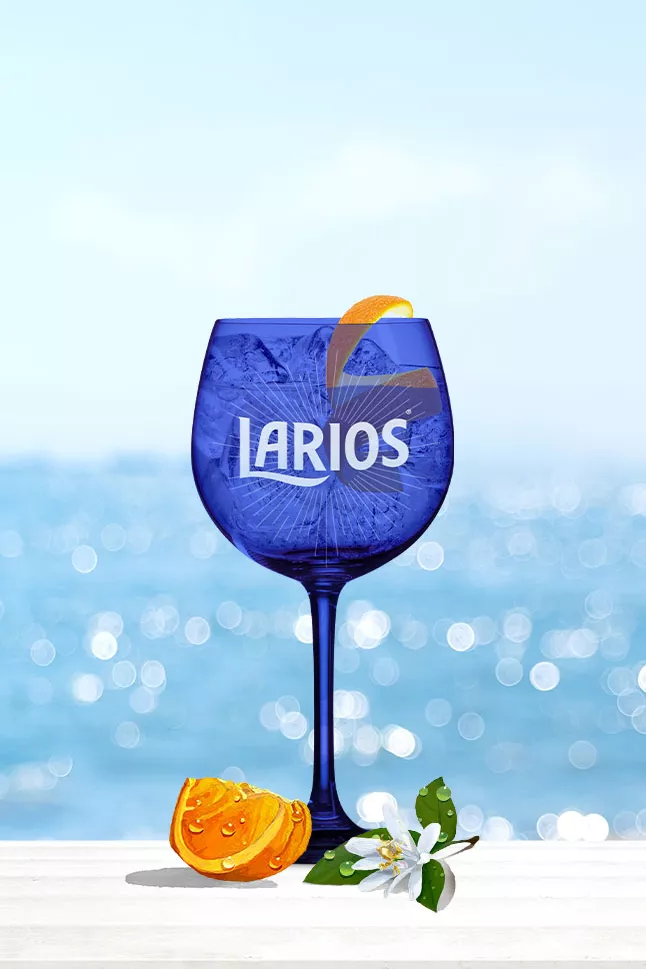 How do you drink yours?
How are you enjoying your Larios? Some of our favorite shots are in the gallery